Activist blockade delays Israeli ZIM ship another day at Port of Seattle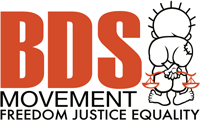 After delaying work on the Israeli freight ship ZIM CHICAGO at the Port of Tacoma, local human-rights activists have learned that they also delayed the arrival of ZIM CHICAGO into the Port of Seattle for another full day.
The unloading and loading of ZIM CHICAGO in the Port of Tacoma was completed by 8 AM on Sunday August 24. Ordinarily the ship would have moved to the Port of Seattle within a few hours and been ready for a longshore work shift starting that same Sunday at 6 PM. However, ZIM CHICAGO spent a full day anchored north of Vashon Island, only docking on Monday afternoon. As a result, the longshore work shift to unload the ship began a full 24 hours later, on Monday at 6 PM.
There was plenty of room for ZIM CHICAGO at its scheduled berth in Seattle, but ZIM CHICAGO waited until there were no other ships in a berth that could handle up to three other ships at once.
"We know of no other reason for the ship to wait for an open dock except to avoid spreading the impact of our blockade to other ships, who might then ask for refunds because of delays. This would not be out of simple goodwill toward other shipping lines, but rather to avoid isolation from other shipping lines that might refuse to share berths with ZIM ships in the future,", said Ed Mast, one of the blockade organizers. "A full day's delay costs ZIM not only the extra running time money for fuel and staff, but also potential losses in cargo diverted to other ships, as well as credibility with customers that might start to distrust the irregular schedule, and credibility with other shipping lines that might refuse to share berths with ZIM at this and other ports."
At 5:00 PM on Monday, over 100 protestors gathered at the Port of Seattle to blockade the gates through which longshore workers would enter to unload ZIM CHICAGO. An almost equal number of police had been called, and those police used aggressive physical force to push back the blockaders and open pathways for longshore workers to enter. One arrest was made, though no physical aggression was reported from the blockaders.
"Delay was always our victory condition, since delay costs money to ZIM and sends a message to Israel that it will be increasingly isolated as long as it maintains its regime of apartheid against Palestinians, " said Nada Elia, another organizer. "They once again delivered us this victory before they reached the port and before we even understood it. We owe this success to the previous successful blockades against ZIM ships in Oakland and Los Angeles, as well as our own blockade in Tacoma. We plan to continue resisting business-as-usual for ZIM and other Israeli companies as long as Israel's apartheid continues."
The blockade actions at the Port of Seattle slowed down the entrance of longshore workers to the terminal where the ZIM ship was docked, though it is not yet clear whether or not the blockade caused actual delays to the start of unloading the ZIM ship beyond the 24-hour initial delay in docking.
The West Coast blockades of Israeli ZIM ships are part of the international campaign of boycott, divestment and sanctions (BDS) against Israel for its ongoing violations of human rights and international law, including Israel's recent assault on the captive population of Gaza, during which Israel bombed schools, several hospitals, seven UN-­designated shelters, Gaza's only power plant, and Gaza's water purification system. More than 2000 Palestinians, mostly civilians, have been killed by Israel's attacks over the past month.
Local activists are also responding to the Palestinian General Federation Trade Unions' call for international supporters to take action in support of the people of Gaza. A letter signed by 93 Gazan civil society members, including teachers, doctors, and lawyers, demands three basic rights:
1) freedom for Palestinians to move freely in and out of Gaza;
2) unlimited import and export of supplies and goods, including by land, sea and air;
3) unrestricted use of the Gaza seaport.
– See more at: http://www.bdsmovement.net/2014/activist-blockade-delays-israeli-zim-ship-another-day-at-port-of-seattle-12588#sthash.pVCj0rD8.dpuf