UK teachers' union now "HP free zone" due to Israel ties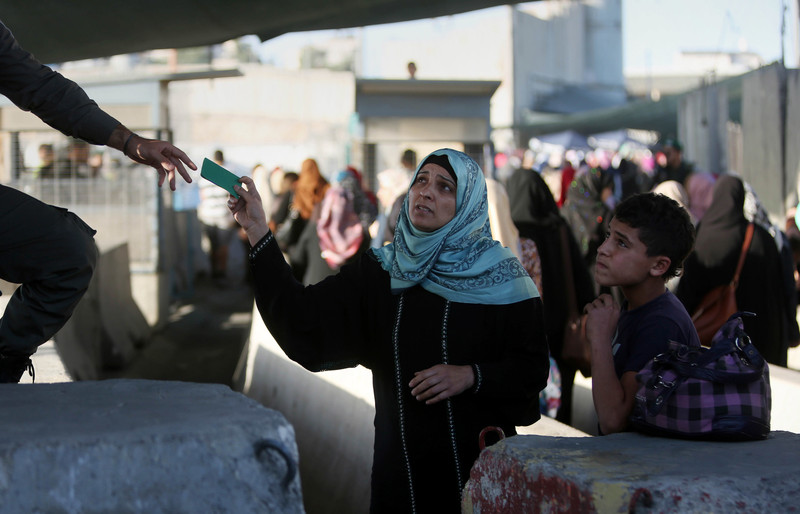 The UK's largest union for school teachers has launched a boycott of HP over the technology giant's role in the Israeli occupation.
More than 21,000 people in the UK have also signed a pledge to boycott the US-headquartered firm.
Kevin Courtney, general secretary with the National Union of Teachers, said "the NUT does not buy or use HP products or services as a gesture of solidarity with the Palestinian people."
The union has declared its offices "HP free zones," Courtney added, arguing that the firm is "complicit in the illegal occupation of the West Bank."
HP has an active and ongoing role supporting the Israeli military. That includes providing support services for the biometric ID system used at Israeli checkpoints all over the West Bank to enforce Israel's dictatorial pass system on Palestinians.
Prisons, settlements, blockade
HP is also contracted to provide IT services to Israeli prisons and settlements in the West Bank.
And the firm provides services and technologies to the Israeli military, including the navy, which enforces the decade-long blockade of the Gaza Strip.
The Israeli occupation of the West Bank and Gaza Strip are illegal under international law, as are all Israeli settlements.
Details of HP's role in the occupation have been cataloged and verified by the group Who Profits.
Ben Jamal, director of the Palestine Solidarity Campaign, said that the boycott pledge signed by tens of thousands was a "wake up call" for HP. He said that councils, businesses and faith groups should follow the lead taken by the teachers' union.
"Beyond repair"
"HP should sit up and take notice – being complicit in human rights violations tarnishes your brand beyond repair," he said.
Jamal said that "technology-enabled racism and reckless profiteering from the oppression of the Palestinian people doesn't sit well with customers."
HP became a key target for the Palestinian-led boycott, divestment and sanctions (BDS) movement last year. That followed similar – and successful – years-long campaigns against Veolia and Orange, two French corporations that had also sought to profit from the Israeli occupation.
An international campaign launched against HP in late 2016 prompted a California church to vote that all of the firm's products should be shunned.
An earlier vote in the United Methodist Church that proposed divestment from HP was condemned by Hillary Clinton during her failed campaign to become US president. Clinton is herself a Methodist.
More recently, the student senates at two US colleges voted to divest from HP and other companies involved in the Israeli occupation.