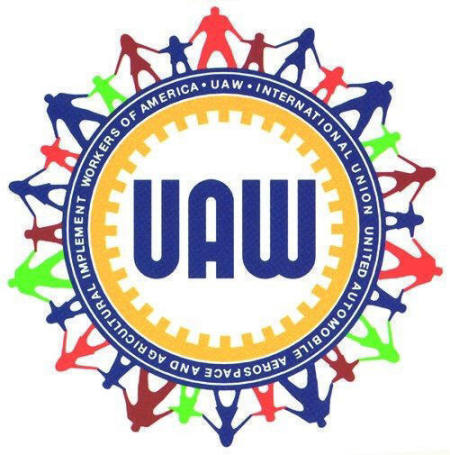 Last December, the labor union representing over 14,000 graduate student workers at the University of California (UC) – UAW Local 2865 – voted by a clear majority to demand that their union and their employer, the UC, divest from companies complicit in human rights violations against Palestinians.
The International UAW, which oversees Local 2865, this week nullified the vote in response to an appeal by a graduate student who opposed the resolution, with the assistance of several attorneys from Gibson, Dunn & Crutcher LLP's Los Angeles office.
David McCleary, a spokesman for the union, stated that,
We are deeply saddened that a small group of International Executive Board members chose to ignore the 65 percent of our voting members who endorsed divestment…We firmly reject accusations of anti-Semitism, and the evidence presented during the appeal process clearly supports this view. As one of many Jewish members of [United Autoworkers 2865] who supported this divestment campaign, I can say that the accusation is personally hurtful.
The nullification is yet another example of anti-democratic maneuvers by institutional authorities in response to pressure from Israel advocacy groups aiming to quell the rising tide of public opinion in favor of using boycotts and divestment to pressure Israel to respect Palestinian rights.
The International UAW nullified the vote despite its own finding that the Local conducted a fair and democratic election process with ample debate and engagement over several months. The International relied instead on a conclusion that the vote was "biased targeting of Israeli/Jewish UAW members, and the scorning of the state of Israel…"
This opinion parrots the arguments of the resolutions' opponents and repeats a false accusation commonly attributed to advocates for Palestinian rights. In reaching its conclusion, the International ignored full evidence of the local union's commitment to anti-discrimination and the plain text of the resolution itself, all of which made clear that the resolution was aimed at securing human rights for all people, and that it targeted international companies and the policies of a nation state, not Jewish people.
Unable to defeat boycott and divestment campaigns through the democratic process, and unable to defend Israel's human rights record, Israel advocates frequently resort to accusations that boycott and divestment is anti-Semitic. Palestine Legal responded to 159 cases during an 18-month period involving false accusations of anti-Semitism – all allegations based solely on speech critical of Israel, such as the UAW resolution. These findings are documented in a report, the Palestine Exception to Free Speech: A Movement Under Attack in the U.S., which illustrates the pervasive suppression of support for Palestinian rights through intimidation and legal bullying.
Israel advocates also commonly resort to anti-democratic measures to put aside or prevent democratic votes in favor of boycott and divestment. For example, a citizen commissioner serving the city of Berkeley California was fired from her position in October 2015 for putting a boycott and divestment resolution on the agenda. Student governments at UC Davis in early 2015, and at UC Santa Cruz in 2014 also nullified democratic votes in favor of divestment.